Source: Egalley through work/Canadian distributor, Thomas Allen & Son.
Publisher: Montlake Romance
Release Date: May 12, 2020
Number of Pages: 304 (Paperback)
DESCRIPTION
From New York Times bestselling author Helena Hunting comes a new romance about trading secrets, breaking the rules, and playing for keeps.

My name is Ryan Kingston, and I'm a rule follower. I've never been in a fistfight. I always obey the speed limit. I don't get drunk, and I definitely don't pick up random women at bars.

Except the night I found out that my whole existence has been a lie.

I got drunk. And picked up a stranger.

Her name was Queenie, and she was everything I'm not: reckless, impulsive, and chaotic. We did shots and traded secrets. And ended up naked at my place.

She left me a thank-you note in the morning and her panties as a parting gift. But no way to contact her.

Six weeks later I'm sitting in the first official team meeting of the season, and there she is. I neglected to mention that I'm the goalie for Seattle's NHL team.

And Queenie? Turns out she's the general manager's daughter.
G E T Y O U R C O P Y N O W !
Amazon US
|
Amazon Canada
|
Indigo
---
REVIEW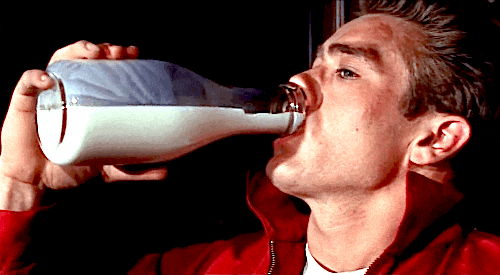 Oh boy, this book was an emotional roller coaster and I loved every minute of it!
This Book In 5 Words:
Amazing. Sexy. Addictive. Passionate. Phenomenal.
King was absolutely AMAZING...and exactly what I hoped he'd be: a stand-up amazing man, but with a secret edge to him that only came out around his "Queen," our lovely main character, Queenie, who I adored! She was sassy, pure chaos to King's calm, and flawed in a very realistic and authentic way. I loved both her and King to bits! Their chemistry was so, so sexy and they complemented each other in the most wonderful of ways! I loved getting to see their relationship grow!
Along with loving King and Queenie, I loved seeing so much of the other All In couples (Lainey and RJ, and Bishop and Stevie), and I loved that we saw a lot of Violet, Alex, and their children...makes me very excited for one of Helena's future projects since there are some strong hints to two future novels--as always with Helena Hunting's books, I'm always eagerly waiting for more...I'm greedy like that with my faves. ;)

I honestly have nothing, but good things to say about A SECRET FOR A SECRET! I adored this book so, so much! I loved the characters, I loved the romance, and I absolutely loved how the story unraveled! I've yet to meet a Helena Hunting book that I didn't thoroughly enjoy and love, but her All In series is most definitely my favourite so far! Highly recommend it to anyone who loves sports romance, contemporary romances, sexy alpha heroes, and heroines that you can't help wanting to be best friends with! ;)
Star Rating:
★★★★★
---
What do you think?
Does
A SECRET FOR A SECRET
sound like a book you'd like?
Have you read any of Helena's books yet?