---
OPERATION BAILEY WEDDING
THE BAILEYS #3.5
Release Date: July 23, 2019
Source: Received an egalley in exchange for an honest review.
DESCRIPTION
No one could have guessed a marriage could sprout from a one-night stand, but Holly Radcliffe and Austin Bailey appear to be written in the stars. From the backseat of Austin's Jeep to the altar they come. The town of Lake Starlight along with the Bailey's are prepping for the event of the year, but as usual things never go smoothly with these nine siblings and let's not forget Grandma Dori!

This is a novella in the Bailey series!
GET YOUR COPY NOW!
---
REVIEW
First Impressions...
Absolutely adorable! The perfect peek into what's going on with the three Bailey couples we already love, and a great sneak at what's coming up next for our other beloved Bailey family members! OPERATION BAILEY WEDDING was delightful and a treat for fans of the series! :)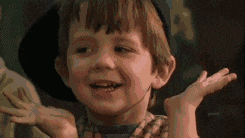 This Book In 5 Words:
Sweet. Delightful. Adorable. Blissful. Lovely.


What Did I Like:
- Getting to see what was happening with the three couples from the previous books: LESSONS OF A ONE-NIGHT STAND (Austin and Holly), ADVICE FROM A JILTED BRIDE (Brooklyn and Wyatt), and BIRTH OF A BABY DADDY (Harley and mystery-daddy ;D). The novella alternates POVs, so we got to see lots of what was going on with everyone and it was a wonderful combination!
- The fact that this centred around the first Bailey sibling wedding!!!I I love that we got to be a guest and also got to peek behind the curtain on Austin and Holly's wedding! It was so wonderful to see and I loved every minute of it.
- That we got a sneak peek at what's next! We got to see all of the Bailey siblings that haven't met their match yet...and there was a tease about what was going on with them all...can't wait to read all of their stories, especially what's next, FALLING FOR MY BROTHER'S BEST FRIEND...Savannah and Liam's story. ;)


What Didn't I Like:
- Nothing! I'm a mega fan of this series, so this was exactly what I was hoping for to tide me over until FALLING FOR MY BROTHER'S BEST FRIEND! ;)


Star Rating:
Read If You Like:
I would probably suggest you start this series from the first book rather than this novella, but if you're a fan of steamy rom-coms with a lot of heart, then I wholeheartedly suggest you check this series out!
Overall, I absolutely adored OPERATION BAILEY WEDDING! It was the perfect novella to tease us readers until the next book in The Baileys series is out. ;)
---
ABOUT THE AUTHORS:

Piper Rayne, or Piper and Rayne, whichever you prefer because we're not one author, we're two. Yep, you get two USA Today Bestselling authors for the price of one. Our goal is to bring you romance stories that have "Heartwarming Humor With a Side of Sizzle" (okay...you caught us, that's our tagline). A little about us... We both have kindle's full of one-clickable books. We're both married to husbands who drive us to drink. We're both chauffeurs to our kids. Most of all, we love hot heroes and quirky heroines that make us laugh, and we hope you do, too.



Connect with Piper Rayne:
---
Have you started The Baileys series yet?
If you have, are you excited for OPERATION BAILEY WEDDING?
If you haven't, does it sound like a series you'd like?