Source: Received an egalley to give an honest review.
Also purchased Kindle copy on Amazon CA.
Release Date: May 12, 2020
Number of Pages: 263 (ebook)
DESCRIPTION
I've loved him from afar.

Though most times he's only a foot away.

I'm smart enough to know he'll never be anyone's forever.

He checks all the bad boy boxes. Tattoos. Check. Motorcycle. Check. Chip on his shoulder. Check check.

If he wasn't my neighbor and friend I may have thrown myself at him. Okay, yeah. I wouldn't. Because guys like Dylan don't want a woman who writes kid's math textbooks under him in bed. Instead, I pathetically savor morsels of moments where I have his sole attention.

That was until his archenemy moved in with me. Now suddenly, Dylan's moving in too and warning off the first guy in a long time who's showing me interest. Could he finally see me as more than a friend, or am I just a prize to win and show off to his enemy?
G E T Y O U R C O P Y N O W !
Amazon US
|
Amazon UK
|
Amazon CA
|
Amazon AU
|
Amazon DE
B & N
|
Google Play
|
Kobo
|
Apple
---
REVIEW
I've had mixed feelings about the first two books in this series. I really liked the first one, My Bestie's Ex, and liked the second, A Royal Mistake, but didn't love either of them. Honestly I think my issue with this series has been Sierra so far...she's the heroine of the second book and the aforementioned "bestie" in the first book. I really love all of the other characters, but I'm very "meh" over her. Thankfully, she had a much smaller role in The Rival Roomies, and I looooved it!!! This is a quintessential best friends to lovers romance and it was absolutely wonderful! Dylan and Rian were fabulous and I loved their story so much!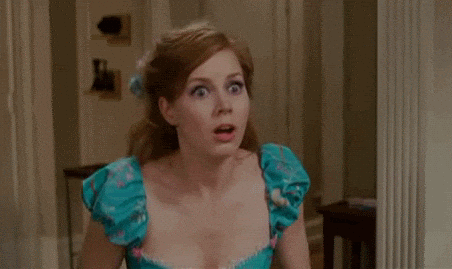 Along with loving the romance in this one, I really loved both characters! We got to see snippets of Dylan and Rian in the two previous books, but we definitely didn't know them too well yet. I loved getting to know them in this one! Before this we pretty much just knew that Dylan was a tattoo artist who owned his own shop and that he was pretty private about his past, and we knew that Rian wrote math textbooks as her job, and loved to bake...often things that she knew Dylan would love...because you guessed it!...she'd been in love with Dylan for years, which everyone "except" for Dylan seemed to already know. It was definitely an interesting setup and I thoroughly enjoyed it!
I'm not always a huge fan of best friends to lovers because sometimes I feel like you don't get to see the falling in love part of the story, and it can sometimes feel like you're just supposed to imagine the feelings already there, but that totally wasn't the case here. I definitely felt the love! I'd really enjoyed their interactions in the first two books, so I loved finally getting to know both characters better and I loved seeing their relationship grow!
Overall, I thought that
THE RIVAL ROOMIES
was amazing, and I absolutely loved it! I loved seeing the friendship between Dylan and Rian...and I thoroughly loved getting to see it blossom into more! I'm also really loving the friend group in
The Rooftop Crew
series, so I'm thrilled that we still have three more books to go! ;) I'd recommend this one if you love rom-coms, especially if you're a fan of the best friends to lovers trope! I think this is my absolute favourite iteration of that trope in years!!!
Star Rating:
★★★★★
---
What do you think?
Does
THE RIVAL ROOMIES
sound like something you'd enjoy?