by L.J. Shen
DESCRIPTION
Hunter

I didn't mean to star in a sex tape, okay?
It was just one of those unexplainable things. Like Stonehenge, Police Academy 2, and morning glory clouds.
It just happened.
Now my ball-busting father is sentencing me to six months of celibacy, sobriety, and morbid boredom under the roof of Boston's nerdiest girl alive, Sailor Brennan.
The virginal archer is supposed to babysit my ass while I learn to take my place in Royal Pipelines, my family's oil company.
Little does she know, that's not the only pipe I'll be laying…

Sailor

I didn't want this gig, okay?
But the deal was too sweet to walk away from.
I needed the public endorsement; Hunter needed a nanny.
Besides, what's six months in the grand scheme of things?
It's not like I'm in danger of falling in love with the appallingly gorgeous, charismatic gazillionaire who happens to be one of Boston's most eligible bachelors.
No. I will remain immune to Hunter Fitzpatrick's charm.
Even at the cost of losing everything I have.
Even at the cost of burning down his kingdom.
G E T Y O U R C O P Y N O W !
About the Author


L.J. SHEN is an International #1 best-selling author of Contemporary Romance and New Adult novels. She lives in Northern California with her husband, young son and chubby cat.

Before she'd settled down, L.J. (who thinks referring to herself in the third person is really silly, by the way) traveled the world, and collected friends from all across the globe. Friends who'd be happy to report that she is a rubbish companion, always forgets peoples' birthdays and never sends Christmas cards.

She enjoys the simple things in life, like spending time with her family and friends, reading, HBO, Netflix and internet-stalking Stephen James. She reads between three to five books a week and firmly believes Crocs shoes and mullets should be outlawed.




Connect with L.J. Shen:
---
REVIEW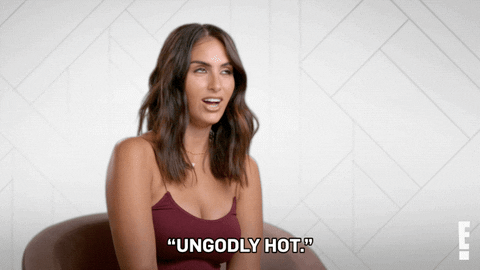 Oh my goodness!!!!

I absolutely adored this book! It's definitely one of my top L. J. Shen books—not first because that place belongs to Vicious, but I think I'd put it second! I was hoping I'd love it, but it blew me away even more than I thought it would!

I loved Hunter and Sailor so much! He was charismatic, filthy, goofy, and somehow both sexy and adorable all at once, and Sailor was sassy, fierce, loyal, and dynamic! Hunter definitely started this book on the immature side, but he really impressed me by the end and I loved seeing his growth! He also had me cracking up constantly with his dirty jokes, the lingo he used, and just his comments and thoughts in general. He was hilarious, and Sailor was awesome, too. She was so witty and I loved when she sassed the other characters! I also really loved that there was a lot of Sailor's, and Hunter's families...also so neat that we got to see some Sparrow cameos (one of LJ Shen's other books!)...and I really loved Sailor's friend group, too!

While Hunter and Sailor were fantastic apart, I thought that they really brought out the best in each other when they were together,too! Hunter challenged Sailor to come out of her shell, pushed her to explore her boundaries, and he helped her accept passion into her life, and Sailor helped Hunter see his own hidden potential, pushed him to go against the confines he'd placed on himself, and gave him the support and acceptance he desperately needed. They were just soooo wonderful together!

I seriously cannot wait to read the rest of this series! It's shaping up to be just as amazing as L. J. Shen's Sinners of Saint series which I loooooved!!!! I also loved that this new series is centred around a group of girl friends with the whole "Boston Belles" while the previous series was centred around the guys—I think it'll make for an amazing dynamic as the series progresses!!!

I definitely recommend this one to readers who are already fans of L. J. Shen already, but I also think this is the perfect starting place for new readers. THE HUNTER is extremely sexy--in fact, it's pretty dirty at times too—I loved it, but I know some readers prefer their romance a little tamer on the steamy side, so just giving a head's up. ;) It's funny and fun, and the romance will totally pull you in and keep you hooked to the page!
Star Rating:
---
What do you think?

Does THE HUNTER sound like something you'd like to read?
Have you read any of L.J. Shen's books yet?