Source: Received an egalley to give an honest review.
Release Date: November 14, 2019
DESCRIPTION
I've spent eight years wishing I'd fall out of love with Derek Knightley. Blowing out birthday candles, chasing after shooting stars, making it rain spare change into mall fountains—every time it's the same wish: forget about Derek.

But the day he walks back into my life, I realize there are two things time has yet to soften: my feelings for him and his chiseled jawline.

It's infuriating that my heart still races when he walks into a room. I refuse to fall prey to old unrequited love, so I decide the less I'm around him, the better. Avoidance is key.

Unfortunately, Derek isn't going to make it easy. As a teenager, I would have crawled on my hands and knees to attract his attention. Now I can't seem to escape it.

I'm not sure why he's bothering. He's not just out of my league—he's out of my tax bracket. As the sole heir to the Knightley Company, he's as close to American royalty as you can get. As for me, I'm just a part-time princess at Knightley's flagship magical theme park.

I spend my days playing make-believe, but Derek has no use for fairytales. His unwavering confidence makes it clear he thinks I'll surrender in the end.

He's just biding his time.
Making me sweat.

His Royal Highness always gets what he wants.
And he wants me.
GET YOUR COPY NOW!
---
About R.S. Grey


R.S. Grey is the USA Today bestselling author of thirteen novels, including THE FOXE & THE HOUND. She lives in Texas with her husband and two dogs, and can be found reading, binge-watching reality TV, or practicing yoga!

Visit her at rsgrey.com



Connect with R.S. Grey:
---
REVIEW
I'm always excited when I see that R.S. Grey has a new book coming out, so I've been eagerly waiting for
His Royal Highness
, and the more that I heard about it, the more excited I got! I absolutely loved the idea of this story with the whole theme park angle and let me tell you...R.S. Grey completely delivered!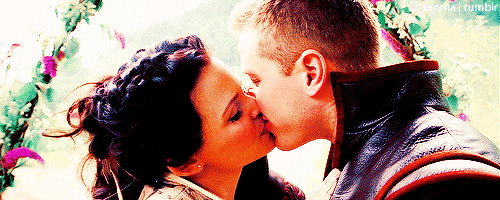 First off, I adored the characters! Both Derek and Whitney were amazing! I loved seeing into their past and how they'd grown since they originally met, and I loved seeing their worlds collide when they reconnected...it was all so good!!! Apart they were both great, but these two really brought out the best in one another and I loved all of their interactions! Their banter was snappy and fun, and their chemistry was super steamy. I also loved their interactions with their friends and with Derek's grandfather—the man behind the Knightley empire—Cal. He was so much fun! :D
Storywise, I thought
His Royal Highness
was absolutely fantastic. It was fresh, totally kept me on my toes, and I didn't want to stop reading. It didn't take long for me to get totally wrapped up in this story...and if I could've gotten away with reading it during work, I totally would've. :P I really enjoyed just how much detail R.S. Grey put into the park elements, too. It was so detailed that it truly felt like it was a real theme park and I felt like I could totally just jump on a plane to go visit it. ;)
Star Rating:
★★★★★
Read If You Like:
- Rom-coms, dynamic characters and slow-burn romances
- Fun story concepts
- Anything Disney/Princess-related

Overall, I absolutely loved His Royal Highness! I thought that the characters were fabulous! Derek and Whitney were wonderful, and I loved Derek's grandfather, Cal—he was so fun! I loved the story, the side-characters, and adored all of the park elements! As always, I thought R.S. Grey's writing was wonderful and she totally sucked me into this story! It was sweet, funny, heartwarming, and the ending had me grinning like crazy! Highly recommend this one, and if you're a rom-com fan and you haven't read any of R.S. Grey's books yet, you really need to change that. ;)



---

What do you think?
Are you planning to read His Royal Highness?
If you've read it, what did you think?