Source: Received an egalley through Edelweiss.
Publisher: Gallery Books
Release Date: May 28, 2019
Number of Pages: 288 (Paperback)
DESCRIPTION
From the author of the New York Times bestselling Stiletto and Oxford series, the first in a sizzling new series following the unlikely friendship of three Upper East Side women as they struggle to achieve their dreams and find true love and happiness in the city that never sleeps.

For as long as she can remember, Bronx-born Naomi Powell has had one goal: to prove her worth among the Upper East Side elite—the same people for which her mom worked as a housekeeper. Now, as the strongminded, sassy CEO of one of the biggest jewelry empires in the country, Naomi finally has exactly what she wants—but it's going to take more than just the right address to make Manhattan's upper class stop treating her like an outsider.

The worst offender is her new neighbor, Oliver Cunningham—the grown son of the very family Naomi's mother used to work for. Oliver used to torment Naomi when they were children, and as a ridiculously attractive adult, he's tormenting her in entirely different ways. Now they find themselves engaged in a battle-of-wills that will either consume or destroy them…

Filled with charm and heart and plenty of sex and snark, this entertaining series will hook you from the very first page.
G E T Y O U R C O P Y N O W !
Amazon US
|
Amazon Canada
|
Indigo
|
B&N
---
REVIEW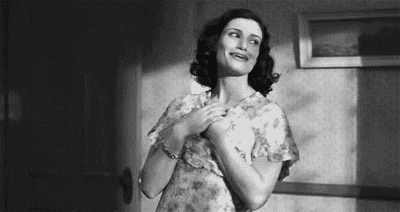 Well I just absolutely loved Naomi and Oliver! This book was fun, sweet, and full of amazing banter! I loved this couple soooo much, and I didn't want their story to end! I also loved all of the friend dynamics and I'm seriously excited to read Claire and Audrey's books! :D

I think my only criticism for this one was that it didn't have the steamy aspects to the story that Lauren Layne's other books have! I'm a bit disappointed to see how often the romance books on Gallery's list have started to go the fade-to-black route. It made the sexier parts of the story fall flat because you can feel that it should be there, but it's not. Sad to see some of the steam taken out of Lauren Layne's books here...but I'm gonna end on that note before I go into a rant or I'll be on here all day.

When it comes to Passion on Park Avenue, I did really loved this book for the story...and the characters were so good! I loved Naomi and Oliver so much, and all of the side characters made me want more and more of this book! As per usual, I thoroughly enjoyed Lauren Layne's writing and thought it was fantastic, but I really do wish that the sexy side of their relationship hadn't been fade-to-black. Here's hoping that Gallery doesn't water down the sexy bits for the next two books in the series! This book gave me serious feels, but I definitely did miss the steam that I've come to love from Lauren Layne...she writes sexy books very, very well! ;)
Star Rating:
★★★★★
Read If You Like:
Sweet and sexy romances with feisty and fierce heroines and thoughtful, generous, sexy heroes! You'll also love this one if you love romances with great friend groups and if you're a fan of good banter! ;)
To Read Next:
- Lauren Layne's backlist...she's written so many FABULOUS books! I particularly love her
21 Wall Street series
, and I've also been really enjoying her Oxford books as I make my way through them. :)
- R.S. Grey's books...if you like this one, I'd maybe go with
The Foxe and the Hound
-- I'd recommend all of her books though, her rom-coms are fabulous!
Overall, I absolutely loved
Passion on Park Avenue
! The romance was engaging, all of the characters were fabulous, and I really enjoyed how the story evolved! And since I loved all of the friends so much, I'm extremely excited to read the next two books in the series!
---
What do you think?
Does
Passion on Park Avenue
sound like something you'd enjoy?