Source: Received a sample copy through work/the Canadian distributor, Thomas Allen & Son.
Publisher: Montlake Romance
Release Date: August 21, 2018
Number of Pages: 320 (Paperback)
DESCRIPTION

To catch a thief…or fall for one?

All Nick Norton wants is to stay on the straight and narrow…and never get caught stealing again. Then he lays eyes on her: Stella Peretti—100 percent sexy and absolutely irresistible. Especially when he sees her smooth moves lifting a two-karat diamond. Nick realizes he's found the sparkling woman of his dreams—one so perfect for him it's almost criminal.

The Shimmy Shimmy Bangs are master jewel thieves who are planning the heist of the century. And Shimmy leader, Stella, isn't about to let anyone—even if he is a hunky, tatted-up studmuffin—get in her way. But when two of her girls are put out of commission, Stella realizes that Nick isn't just a red-hot distraction. He might be the answer to her pilfering prayers.

Now, Nick and Stella are putting everything on the line for one last job. But when two thieves have this much chemistry, it's only a matter of time before somebody's heart gets stolen.


G E T Y O U R C O P Y N O W !
Amazon US
|
Amazon Canada
|
Indigo
---
REVIEW
😍😍😍
This was my first time reading one of Nicola Rendell's books, but you can bet it definitely won't be my last! In her bio, she says she writes "naughty romantic comedies" and that is sooooo accurate and it's the perfect way to describe this book!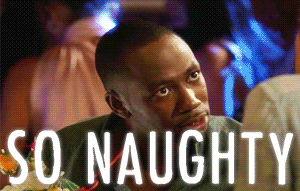 SHIMMY BANG SPARKLE
was deliciously sexy and naughty, but soooooo funny and sweet, too! Stella and Nick were amazing and their chemistry was on fire...a few chapters in and these two had me swooning and giggling. I loved both of them apart, but I really loved what they brought out in each other! Special mention goes to the adorable dog Queen, Priscilla! I absolutely loved all of the parts where Priscilla was with Stella and Nick, they were too cute! It made me remember just how much I love dogs in books.
Along with the wonderful romance aspect of
SHIMMY BANG SPARKLE
, the story itself was amazing! I loved the idea of a jewel heist and I loved that Stella belonged to gang of female jewel thieves. The dynamics between her and her besties, Ruth and Roxie, fellow members of the Shimmy Shimmy Bangs were fantastic!
And the heist...wooowwweee! I'm not going to tell you about it because I think you need to read about it yourself, but I loved seeing the plans come together and how detailed everything was. Mostly I just loved seeing Nick and Stella fall further and further in love during it. *dreamy sigh*
Overall, I loved
SHIMMY BANG SPARKLE
! If you're a fan of steamy romances where the characters have amazing banter and chemistry, or if you just straight-up love romantic comedies and sexy books, I definitely recommend this one! And if you're a fan of romances and heist films separately, definitely check this one out! I don't mind heist films, but I feel like this sexy romance aspect is the part that would make me go from liking them to loving them. I always love what a good ol' romance brings to a story. 😉
Highly recommend this one!
---
What do you think?
Does
SHIMMY BANG SPARKLE
sound like something you'd like to read?