Source: Egalley through work/Canadian distributor, Thomas Allen & Son.
Publisher: Montlake Romance
Release Date: October 15, 2019
Number of Pages: 277 (Paperback)
DESCRIPTION
From the New York Times bestselling author of the Pucked series comes a romantic comedy about instant attraction, second chances, and not-so-little white lies.

Sometimes I need an escape from the demands, the puck bunnies, and the notoriety that come with being an NHL team captain. I just want to be a normal guy for a few weeks. So when I leave Chicago for some peace and quiet, the last thing I expect is for a gorgeous woman to literally fall into my lap on a flight to Alaska. Even better, she has absolutely no idea who I am.

Lainey is the perfect escape from my life. My plan for seclusion becomes a monthlong sex fest punctuated with domestic bliss. But it ends just as abruptly as it began. When I'm called away on a family emergency, I realize too late that I have no way to contact Lainey.

A year later, a chance encounter throws Lainey and me together again. But I still have a lie hanging over my head, and Lainey's keeping secrets of her own. With more than lust at stake, the truth may be our game changer.
G E T Y O U R C O P Y N O W !
Amazon US
|
Amazon Canada
|
Indigo
---
REVIEW
At this point, I've already read A LIE FOR A LIE twice, and both times I couldn't put it down until I'd finished reading it. I absolutely adored this book!!! It has drama and some angst, but mostly it's just charming and full of feel-good moments that lure you in and keep you smiling! I'm already chomping at the bit to pick it up and read it all over again--this was without a doubt my top book for 2019 and I loved it so, so much!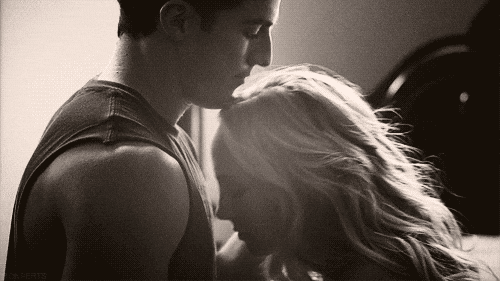 This Book In 5 Words:
Heart-warming. Sexy. Sweet. Riveting. Adorable.
RJ and Lainey were absolutely
amazing and the romance was steamy, intense, and also so ridiculously adorable in the best possible way! I loved that it's a spin-off of Helena's Pucked series (but still works completely as an all-new standalone series), so it was wonderful to get to see some of our favourite Pucked characters, but I also loved meeting Lainey and getting to know our leading man, RJ, better. I'm pretty much always a fan of Helena's leading characters, but I have a serious soft spot for RJ. I love him so, so much. He was sweet, generous, loving, and gives the best safety cuddles. ;)
If you can't tell already, I basically loved everything about A LIE FOR A LIE. I loved the romance. I loved the story. I loved the way that the story itself was set up--parts of it happen in the past and I thought that Helena did an amazing job in weaving the two storylines together. I also loved the friendships, and getting to see RJ and Lainey grow closer was truly wonderful. I also really, really loved that so much of this story focused on RJ and Lainey getting to know each other, and on how their relationship evolved. We actually get to enjoy a pretty large chunk of the story where we see them bond rather than just face drama and let me tell you...it...is...so refreshing! I can't remember a time before this where you're given a chunk of a book to just savor the actual relationship part of a romance. It was spectacular! :D

I'll stop now because I could just go on and on forever about how amazing A LIE FOR A LIE was, so I'll wrap this up and I have to say that I can't wait to see what happens next in the All In series! I've already read (and LOVED) the next book, A FAVOR FOR A FAVOR, and now I'm really looking forward to seeing my new faves in the final book, A SECRET FOR A SECRET!!!
Star Rating:
★★★★★
I highly recommend A LIE FOR A LIE to Helena Hunting fans, sports romance fans, and anyone who loves romances that are full of heartwarming moments that will leave you feeling like you've just been given safety cuddles/snuggles and a comforting cup of hot chocolate with marshmallows!
---
What do you think?
Does
A LIE FOR A LIE
sound like something you'd enjoy?
Have you read any of Helena Hunting's books yet?