Source: Purchased.
Publisher: St. Martin's Paperbacks
Release Date: May 29, 2018
Number of Pages: 320 (Mass Market)
DESCRIPTION
A new kind of love story about flipping houses, taking risks, and landing that special someone who's move-in ready…

SHE'S GOT CURB APPEAL

Rian Sutter grew up with the finer things in life. Spending summers in The Hamptons was a normal occurrence for her until her parents lost everything years ago. Now Rian and her sister are getting their life, and finances, back on track through real estate. Not only do they buy and sell houses to the rich and famous, but they finally have the capital to flip their very own beachfront property. But when she inadvertently catches the attention of a sexy stranger who snaps up every house from under her, all bets are off…

HE'S A FIXER UPPER

Pierce Whitfield doesn't normally demo kitchens, install dry wall, or tear apart a beautiful woman's dreams. He's just a down-on-his-luck lawyer who needed a break from the city and agreed to help his brother work on a few homes in the Hamptons. When he first meets Rian, the attraction is undeniable. But when they start competing for the same pieces of prime real estate, the early sparks turn into full-blown fireworks. Can these passionate rivals turn up the heat on their budding romance — without burning down the house?

I FLIPPING LOVE YOU, set in the Shacking Up world, follows two people, both working in real estate, who find themselves vying for the same properties in the Hamptons, leading to a sometimes-not-so-friendly competition.
---
REVIEW
Why oh why did I ever wait to read this?! I should've picked it up and read it the moment that I had it in my hands! 😉 I absolutely loved I FLIPPING LOVE YOU!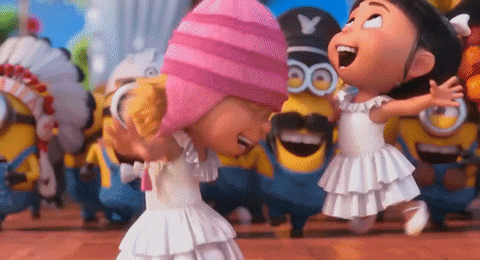 Pierce and Rian were so fantastic and their chemistry was off the charts!!! Loved their banter, and every single interaction between them! Rian was snarky, smart, sassy, and so inspiring. She's been through so much and I loved seeing Pierce push his way through her walls and into her heart. And Pierce...wowzers! I usually love Helena's leading guys so I was expecting to like him, but holy heck I absolutely adored him! He was sweet, cocky, so damn sure of himself, incredibly sexy, supportive, good with his hands, and just all-around wonderful. I loved him so freaking much and paired with Rian, they were phenomenal!
Star Rating:
★★★★★
I loved this pairing. I loved this story...I seriously loved everything about this book! Read it, read it, read it if you love romances with sizzling chemistry, fabulous banter, and sinfully sexy leads. You can read this as a standalone or as part of the Shacking Up series, totally up to you. ❤️
---
Have you read any of Helena Hunting's books yet?