Source: Received an egalley through the author in exchange for an honest review.
Publisher: Tuxbury Publishing LLC
Release Date: January 28, 2020
Number of Pages: 329 (Paperback)
DESCRIPTION
An emotional friends to lovers romance full of risky secrets and late-night lessons in seduction.

Dylan is my best friend, and the only person in my life who understands me. He doesn't mind my social awkwardness or my weird history. The only glitch? He doesn't know that I've been hopelessly, desperately in love with him since the first day we picked apples together in his family's orchard.

But I know better than to confess.

Now that we're both in college together, I'm seeing a new side of him. College Dylan drinks and has a lot of sex. None of it with me.

Until the night I foolishly ask him to tutor me in more than algebra…and he actually says yes.

But the cool morning light shows me how badly I've endangered our friendship. And I don't know if anything will be the same again.
G E T Y O U R C O P Y N O W !
Amazon -
https://geni.us/HeartlandAmazon
Apple -
https://geni.us/HeartlandApple
Kobo -
https://geni.us/HeartlandKobo
Nook -
https://geni.us/HeartlandNook
Audio -
https://geni.us/HeartlandAudible
---
REVIEW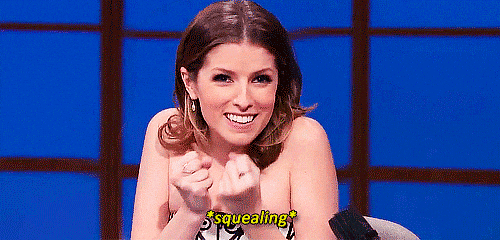 This Book In 5 Words:
Sexy. Slow-burn. Heartwarming. Cute. Silly.
What Did I Like:
- Chastity and Dylan! I absolutely LOVED both of them! I loved seeing Chastity push herself to try new things (avoiding spoilers so I'll just say that she had a seriously sheltered/fairly messed up background), and I loved Dylan. He was a total manwhore, but he also incredibly kind and I loved that his promiscuity wasn't his biggest personality trait. Instead, Dylan was fun, charming, super generous, and while he was a bit oblivious, his heart was always in the right place. Chastity was strong, fierce, and I loved seeing her grow more confident and sassy throughout the story!!!
- The friends-to-lovers trope! The friendship between Chastity and Dylan was so goooood! They were absolutely adorable together, and I loved how supportive they were of each other! I loved that they were such good friends, and I definitely loved seeing that friendship shift! They completed each other so well, and the support they had for each other only got better as the story progressed!
- The romance! This book was HOT! Not only did I love the way that the romance developed between Dylan and Chastity, but it was also super steamy and I was 100% here for it. Their chemistry was phenomenal and this book reminded me just how super well Sarina Bowen does steam...she's seriously a queen when it comes to steam!!! *heart eyes*
What Didn't I Like:
- The miscommunications. The only reason I bumped this from a full-on 5-star to a 4.5 rating was that I felt that some of the dramatic bits in the story that were caused by miscommunication went on a little bit too long. Obviously since I only bumped it down .5 a star, it didn't keep me from loving the story though. :P
Star Rating:
★★★★.5
Overall, I absolutely LOVED
HEARTLAND
! Dylan and Chastity were so wonderful! I loved their friendship, their romance, and I super duper adored their story! Highly recommend this one to fans of college romances, the friends-to-lovers trope, and romance readers who like their books super sexy! ;)
---
What do you think?
Does
HEARTLAND
sound like a book you'd like?