Source: Received an egalley to give an honest reviews. Also purchased finished Kindle copy.
Release Date: June 11, 2019
Number of Pages: 326 (Paperback)
DESCRIPTION
He's the sexy alpha male in the corner office who goes through assistants faster than free donuts in the breakroom.

I'm the assistant who was chosen to cover for his last fire.

The owner of the company is clear—hook the biggest client in our firm's history and there's a partnership for him and a promotion for me. Stipulation—we do it together.

It doesn't take a tarot card-reading psychic to figure out where our story is headed… late nights, trips out of town, and more than a few awkward moments filled with sexual tension.

No worries though. I pride myself on my willpower. I can totally ignore his sexy grin, his rock-hard body and his dreamy brown eyes. I will not become the woman other women hate.

But it turns out that Enzo Mancini has a lot of layers and if I don't stop peeling, I'm going to lose everything, including my dignity.
GET YOUR COPY NOW!
Amazon US
|
Amazon Canada
|
Amazon UK
|
Amazon AU
B&N
|
iBooks
|
Kobo
|
Google Play
---
ABOUT THE AUTHORS:

Piper Rayne, or Piper and Rayne, whichever you prefer because we're not one author, we're two. Yep, you get two USA Today Bestselling authors for the price of one. Our goal is to bring you romance stories that have "Heartwarming Humor With a Side of Sizzle" (okay...you caught us, that's our tagline). A little about us... We both have kindle's full of one-clickable books. We're both married to husbands who drive us to drink. We're both chauffeurs to our kids. Most of all, we love hot heroes and quirky heroines that make us laugh, and we hope you do, too.



Connect with Piper Rayne:
---
REVIEW
First Impressions...
Well this new series is off to a fabulous start!!! Enzo and Annie were amazing! I loved their banter, their chemistry, and I loved seeing them work together as a team! I loved the moments between the Mancini brothers, too. Definitely looking forward to seeing more of all of these characters in the next two White Collar Brothers books!!! SEXY FILTHY BOSS was sweet, super sexy, and was packed full of some seriously empowering moments!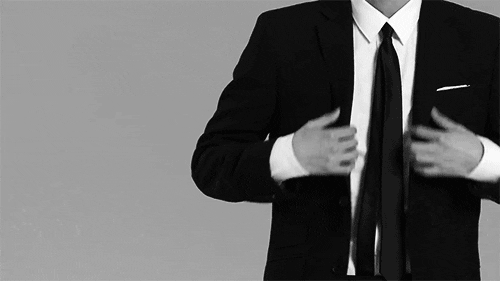 This Book In 5 Words:
Steamy. Flirty. Intuitive. Empowering. Captivating.
What Did I Like:
- The characters. Annie and Enzo were amazing!!! She was smart, driven, and full of great ideas! She did have some insecurities though, and I loved seeing her character grow! Enzo was amazing, too!!! So sexy, so commanding...and then so, so, so doting and wonderful! Gah!
- The romance and sexy times. Enzo and Annie were soooo amazing together! Their banter was top-notch and their chemistry was off the charts! While all of Piper Rayne's books do have steam, some are steamier than others...and this one, this one is definitely one of the steamiest and it was perfection! I loved every minute of it!
- The family and friends. Piper and Rayne do fabulous side characters, and
SEXY FILTHY BOSS
was no exception! I loved seeing Enzo's brothers, his sister, and his parents, and I loved Annie's family and friends, too! I can't wait to see more of the group dynamics in the next two books...Carm's book is next! *wink, wink*
- The empowering female message. I absolutely loved how this story handled Annie's career! I didn't really think about how it would all go down before starting this story, but I loved what Piper and Rayne did with it! I also loved that we got to see it from both Annie's and Enzo's perspectives!
- The story and the writing! Again, these are always wonderful when it comes to a Piper and Rayne book, but I have to give them props because this book was an absolutely fantastic ride! I loved every minute of it!
What Didn't I Like:
- Nothing. I absolutely adored this book! There was one moment where I was a bit worried about Enzo's actions...but he turned it around for me right afterwards, so it all worked out. ;)
Star Rating:
★★★★★
Read If You Like:
- Rom-coms with heart, steam, and a bit of a serious undertone. I was expecting this to be more of a flirty story with a side of forbidden romance...and it definitely had that, but it also had some pretty wonderful moments about women getting equal opportunities in the work place and being properly valued for their work, which I LOVED!!!
Overall, I loved
SEXY FILTHY BOSS
! It was packed full of fun, steam, and I was hooked from page one! I've yet to meet a Piper Rayne book that I haven't loved, but this one is way at the top of my faves list! Enzo and Annie were amazing, and their story was superb! Highly recommend, and since this is the start of a new trilogy, it's also a great intro point for Piper Rayne newbies...just saying! ;)
---
What do you think?
Does
SEXY FILTHY BOSS
sound like a romance you'd enjoy?