Source: Received an egalley through Edelweiss.
Publisher: Avon
Release Date: June 25, 2019
Number of Pages: 384 (Mass Market Paperback)
DESCRIPTION
One little wager will determine their fate—a daring escape or falling into temptation with a rakish lord.

Lady Betsy Wilde's first season was triumphant by any measure, and a duke has proposed—but before marriage, she longs for one last adventure.

No gentleman would agree to her scandalous plan—but Lord Jeremy Roden is no gentleman. He offers a wager. If she wins a billiards game, he'll provide the breeches.

If he wins…she is his, for one wild night.

But what happens when Jeremy realizes that one night will never be enough? In the most important battle of his life, he'll have to convince Betsy to say no to the duke.
---
About the Author

Eloisa James is a USA Today and New York Times bestselling author and professor of English literature, who lives with her family in New York, but can sometimes be found in Paris or Italy. She is the mother of two and, in a particularly delicious irony for a romance writer, is married to a genuine Italian knight.

Visit her at www.eloisajames.com.
---
REVIEW
First Impressions...
This was such a fun story!
Betsy and Jeremy were fantastic, and their chemistry was amazing!!!
Really, really enjoyed this one!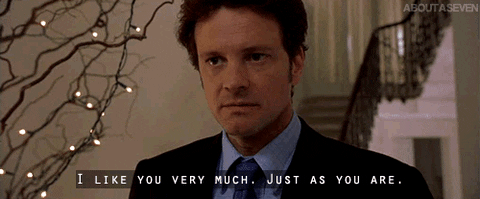 This Book In 5 Words:
Fun. Feisty. Sexy. Delightful. Dramatic.
What Did I Like:
- Betsy and Jeremy. I thought that they were both fantastic characters. Betsy was so funny and I loved whenever she had the chance to show her true self, and Jeremy was delightfully broody and sarcastic.
- The family dynamics. I still have to go back and read the first three books (I know...I know! haha), but I loved seeing all of the Wilde family dynamics, and I especially loved Aunt Knowe! :D
- The setting and writing. The setting was described so vividly that it was like I was actually there, and the writing itself was absolutely delightful! I couldn't put it down once I started!
- Super sexy! I loved the romance between Betsy and Jeremy, and all of the moments between them, whether they it was playful banter or physical interactions were absolutely steamy and dynamic!
What Didn't I Like:
- The pacing of the story felt a bit rushed. Betsy has turned down countless suitors by the time that the story starts in the present (many of which she doesn't even really know--bit weird *shrugs*), and she and Jeremy already have an established dynamic between them. I did like that they had a relationship already because their banter was fabulous, but I did feel like the story was very rushed because of it and because of the fact that it started with Betsy being proposed to by yet another gentleman...this time a Duke. Still liked it, but this knocked my enjoyment down a bit.
Star Rating:
★★★.5 to
★★★

★
Read If You Like:
Historical fiction with feisty heroines and the sarcastic heroes who love them just the way they are.
Overall, I thought that
SAY NO TO THE DUKE
was wonderful. I loved the characters, the romance, and all of the family dynamics, but the pacing kept me from loving this one. Definitely still recommend it to historical romance fans though, and I'm looking forward to going back to the rest of the series. :)
---
Are you a fan of historical romance?
What do you think?
Does Say No to the Duke sound like a story you'd enjoy?