Source: Received an egalley to give an honest review.
Also pre-ordered kindle copy.
Release Date: June 6, 2019
DESCRIPTION
I'm desperate and destitute when Lockwood Construction rolls into my small town with an offer too good to pass up: high wages to any able-bodied man willing to join their crew.




Say no more. I throw on baggy clothes, tuck my long hair under a baseball hat, and apply for a job. Unfortunately, my half-baked idea of disguising myself as a guy is flawed from the beginning. As Shakira says, these hips don't lie.




Still, I like to think I might have pulled the whole thing off save for one thing:




I know my boss.




Last month, we met at a bar, and after a fiery first encounter, it seems we're destined to be sworn enemies.




Ethan Stone is ruthless and arrogant, a man I never would have crossed had I known how much he likes to toy with his prey.




He should just fire me and be done with it. Instead, he decides to make me his personal slave. Oh right, I think they're calling it personal "assistant" these days.




It's torture, all of it—his bad attitude, his ruggedly chiseled face, his desire to grind me into dust.




Every one of our friction-filled battles burns hotter than the last.




A girl can only hold out for so long. Soon, I'm bound to go up in flames.




My objective? Survive the heat long enough to send home a paycheck.




My real objective? Stop having X-rated fantasies about my coldhearted boss.
GET YOUR COPY NOW!

Amazon.com | Amazon.ca | Amazon.co.uk
---
About R.S. Grey


R.S. Grey is the USA Today bestselling author of thirteen novels, including THE FOXE & THE HOUND. She lives in Texas with her husband and two dogs, and can be found reading, binge-watching reality TV, or practicing yoga!

Visit her at rsgrey.com



Connect with R.S. Grey:
---
REVIEW
First Impressions...
I'm a sucker for R.S. Grey's books, so I was expecting to love COLDHEARTED BOSS, but I ended up loving it even more than I thought! Taylor was so determined, kind, considerate and thoughtful and I admired her tenacity so much!!! Ethan was reserved and guarded...but generous and I loved seeing him open up! Their chemistry was so good, and I didn't want to put this book down at all!!! I absolutely loved it!!!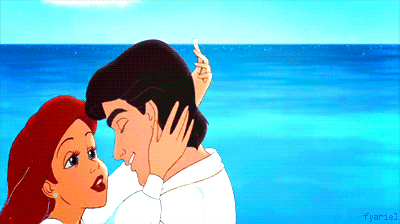 This Book In 5 Words:
Sweet. Refreshing. Fantastic. Sexy. Satisfying.
What Did I Like:
- The characters, the romance, and the story itself. I absolutely LOVED Taylor and Ethan! I don't necessarily NEED my romances to have dual POVs, but I do really enjoy getting to see inside both characters' heads, and the dual POV worked perfectly in this story. I loved seeing Taylor and Ethan's sides to everything, and I loved seeing how their perspectives and feelings evolved! I also loved getting to know them both! They were really special characters and I was rooting for them! I loved their banter and the way that the romance built! It was very organic--fast when it needed to be and slow when it fit the story....soooooo good!
- Ethan's dimples (one of the reasons I picked the GIF up above was because it shows off Prince Eric's dimples haha). Is this just a me thing...or does anyone else kind of swoon when a love interest has dimples? ;)
- The writing! I'm always a fan of R.S. Grey's writing, but I really do think this is one of her best books yet!
- The ending was adorable! For me personally endings can have a real impact on how I feel when I reflect on an entire story and this one was wonderfully done! It was sweet, extremely satisfying, and it left me hugging my kindle with a HUGE, giddy smile on my face! :D
What Didn't I Like:
- Nothing! I loved
Coldhearted Boss
! It was light, refreshing, and ranks up at the top of my list when it comes to picking a favourite R.S. Grey book!
Star Rating:
★★★★★
Read If You Like:
- Rom-coms, great banter, and lighthearted romances that will leave you swooning!
- Enemies-to-lovers(-ish), office/co-worker romances, and/or slow-burn romances.
To Read Next:
-
Hotshot Doc
by R.S. Grey
-
Arrogant Devil
by R.S. Grey
I've read quite a bit of R.S. Grey's backlist, and I'd recommend them all, but I think these are the two I'd recommend to read next if you pick
Coldhearted Boss
up as your first R.S. Grey book! You can't really go wrong with any of her books though...they're all pretty much amazing! ;)
Overall, I thought that
Coldhearted Boss was fantastic! Once I started it, I couldn't put it down and I was immediately swept up in Taylor and Ethan's story. The writing was wonderful and the story completely captured my attention. It was a fun, sweet, sexy romance that left me feeling content and satisfied! I wholeheartedly recommend it! :)
---
What do you think?
Are you planning to read
Coldhearted Boss
?
If you've read it, what did you think?