Source: Received a review copy through work/
Canadian distributor, Thomas Allen & Son.
Publisher: Montlake Romance
Release Date: December 10, 2019
Number of Pages: 366 (Paperback)
DESCRIPTION

Morgan Grant and her sixteen-year-old daughter, Clara, would like nothing more than to be nothing alike.

Morgan is determined to prevent her daughter from making the same mistakes she did. By getting pregnant and married way too young, Morgan put her own dreams on hold. Clara doesn't want to follow in her mother's footsteps. Her predictable mother doesn't have a spontaneous bone in her body.

With warring personalities and conflicting goals, Morgan and Clara find it increasingly difficult to coexist. The only person who can bring peace to the household is Chris—Morgan's husband, Clara's father, and the family anchor. But that peace is shattered when Chris is involved in a tragic and questionable accident. The heartbreaking and long-lasting consequences will reach far beyond just Morgan and Clara.

While struggling to rebuild everything that crashed around them, Morgan finds comfort in the last person she expects to, and Clara turns to the one boy she's been forbidden to see. With each passing day, new secrets, resentment, and misunderstandings make mother and daughter fall further apart. So far apart, it might be impossible for them to ever fall back together.

From #1 New York Times bestselling author of It Ends with Us comes a poignant novel about family, first love, grief, and betrayal that will touch the hearts of both mothers and daughters.

G E T Y O U R C O P Y N O W !
Amazon US | Amazon Canada | Indigo
---
REVIEW
When I first finished
Regretting You
, I was totally lost for words! I was so full and overwhelmed emotions, but I totally knew that I loved it...I've cleaned this up a bit now, but for the most part, here's my very ramble-filled first impression after having finished
Regretting You
.
First off, as soon as I started
Regretting You
, I didn't want to put it down! My emotions were all over the place, and like I typically do with CoHo's books...I cried (more than once haha), but I loved this book so, so much!
I don't think I've ever read a book where a mother/daughter relationship was such a central focus or portrayed the way that it was here, and plot-wise, I most certainly have never read anything remotely like
Regretting You
. This book is raw and doesn't hold back...it actually made my jaw drop several times. It completely enraptured me and it overwhelmed feeling-wise, but in the best way.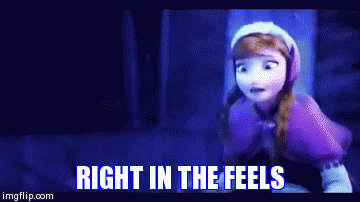 This is the sort of book that you finish and it makes you realize why you love reading...it was such an absolute pleasure to read.
I loved Morgan and Clara and I loved how the story alternated between their POVs...I loved the romantic parts of the story, the family struggles...absolutely everything! I wasn't sure what kind of story to expect going in, but I loved every moment. For a long time
Maybe Someday
has sat at the top of my mind as my favourite CoHo book, but honestly I think
Regretting You
has just faced off against it to fight for that top spot on the list (sorry
Maybe Someday
!). Soooooo amazing!
All in all, I just have to say that I absolutely LOVED this book! I'd recommend it to readers who already love CoHo (trust me, you'll LOVE this one, too), but I'd also recommend it to readers who are new to Colleen Hoover and are looking for books that kind of toe the line between romance and woman's fiction, especially if you like stories that unfold in unexpected ways and push you to think and feel. Highly, highly recommend...especially as
Regretting You
is 100% on my top books list for 2019--can confirm that now!
Star Rating:
★★★★★
---

Now I want to know ALL THE THINGS and want to talk about Regretting You like crazy!!!

Are you a fan of Colleen Hoover's?
If yes...what's your fave CoHo book?
Have you read Regretting You yet?
If not, are you planning to?